Join us for a workout from your
own home!!
10 Burpees (for added effort add a medicine ball!!!)
20 Jumping jack push-ups (at the top of your push-do a jumping jack with your feet!)
30 Hop-overs
40 Single arm dumbell/ kettle bell swings (20 on each arm)
50 Jumping Jacks
60 Reverse Alternating Lunges
100 Skips
Break
for a preview of some of these exercises, watch our video below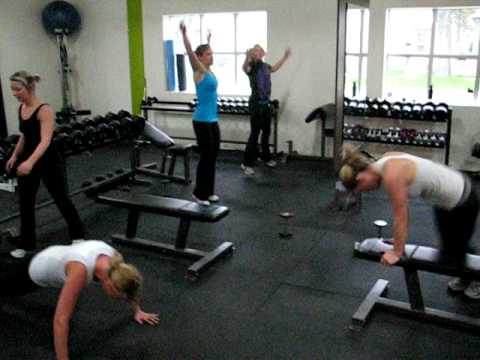 Run through the circuit 3 times (or 4 for good measure)  for a great full body workout!!!
Have fun
Your fitness expert
~Courtnie~